WORK IN PROGRESS
The Fairies of Weimar, is a video game and visual art installation celebrating the 100th year anniversary of the Bauhaus. The game looks at one of the most influential moments in modern art history through a queer lens. In re-imagining characters from Oscar Schlemmer's Triadic Opera and using altered design elements from key artists from this period such as Maholy-Nagy, the game creates an alternative "queer" Bauhaus-inspired space inhabited by fairies and fantastic fey creatures haunted by a shadowy menace, bent on destroying its utopian vision.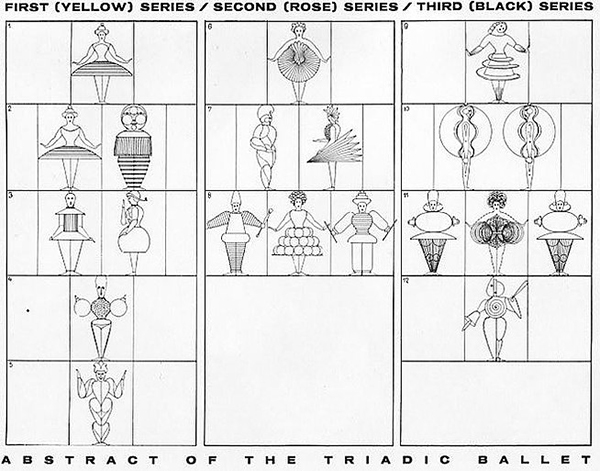 VIDEO TEST OF THE MAIN FAIRY CHARACTER MOVING THROUGH THE THREE OVERWORLDS
Fairies of Weimar from Rudy Lemcke on Vimeo
Level Designs: The overall level design follows the basic structure of the Triadic Ballet. The ballet has 3 acts: Yellow, Rose and Black (I have substituted Blue for the Black). In Schlemmer's ballet, the three acts are divided into 12 scenes. Yellow has 5 scenes, Rose has 3 scenes, and Blue has 4 scenes. In my game's structure the 3D levels are the over-worlds, that is, entry portals to the 12 2D Game Play levels.
In the game, each act has a set of 3D tower structures that hover above the ground. The number of tower structures correlates with the number of scenes in Schlemmer's original plan. Below each tower is a portal to a 2D game level. These are 2D versions of tower structures seen in 3D in the overworld.
The point of the game is to rescue the Ballet characters from their imprisonment. The game play is a series of labyrinths and puzzles inhabited by an array of enemies.
As of June 1st, the overall structure of the game and the character designs are in place and I am currently working on the 12 game play levels.
Below is my work in progress. I hope to have the game completed and ready for beta-testing in a few months.
Special thanks to the San Francisco Arts Commission Cultural Equity Program's Individual Arts Commission who funded this project.
GAME DESIGN PREVIEW
Character Designs: Based on Oscar Schlemmer's Triadic Ballet.
YELLOW
ROSE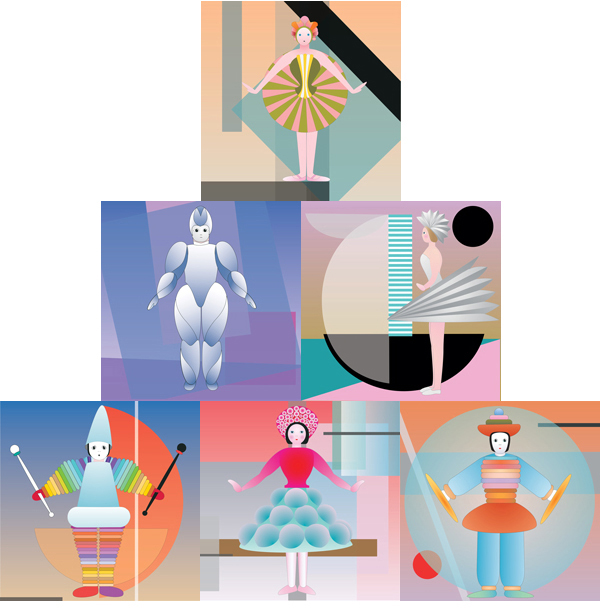 BLUE
THREE OVERWORLDS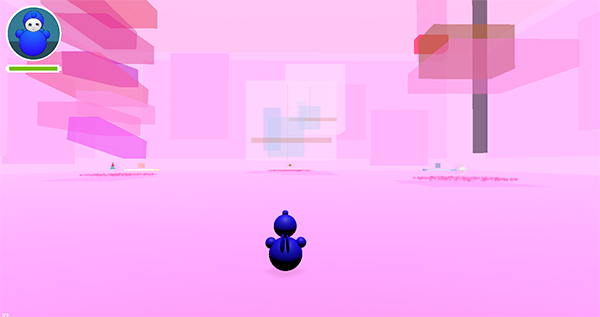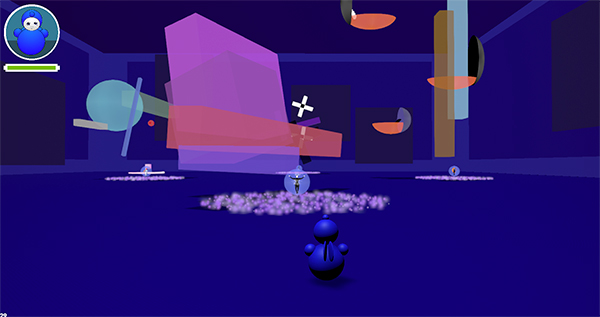 STUDIES FOR TWELVE GAME LEVELS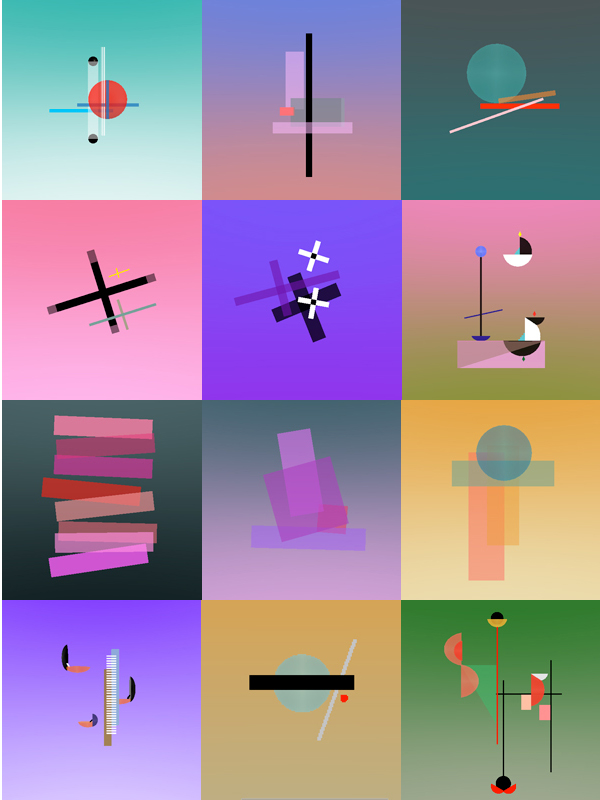 This project was made possible by a generous grant from the San Francisco Arts Commission.